Product Description
Adjustable cold therapy compression knee brace is mainly used to hold bones or support when the fracture is fixed, and cold compress therapy. Bodyprox Knee Brace with Gel Pack is devised to provide relief and ease of pain due to muscle pains, sports injuries, body aches, and more. It also comes with a removable gel ice pack for a customized relief. Brace your knee with a gel ice pack or just simply brace it, it's totally up to you.
*The product introduces a technique of fixing the knee joint while applying pressure and cold compress, and the product
has multiple functions.
*3-panel brace. It composed of a central panel and two side panels with patella strap allow for correct fit and easy
application.
*Four positionable and shapable aluminum stays.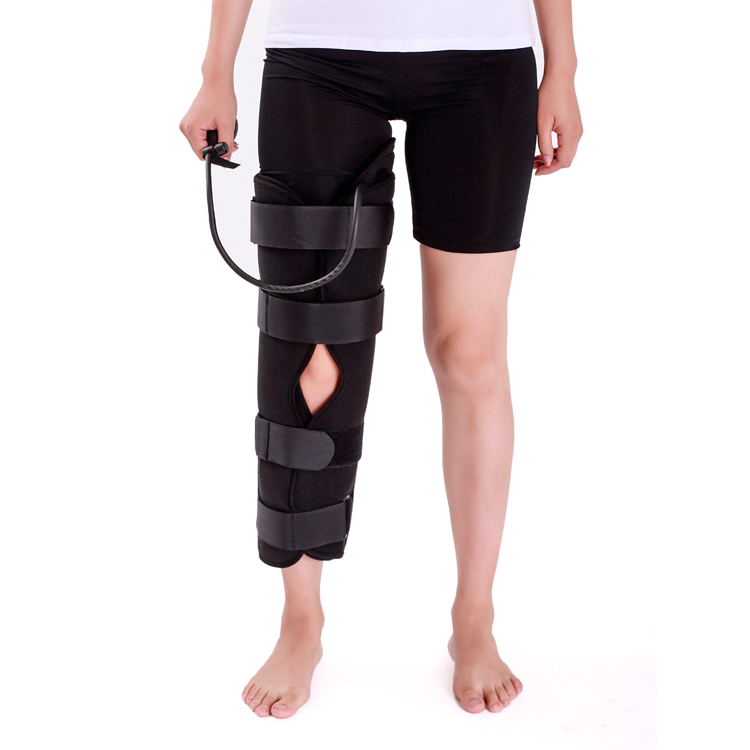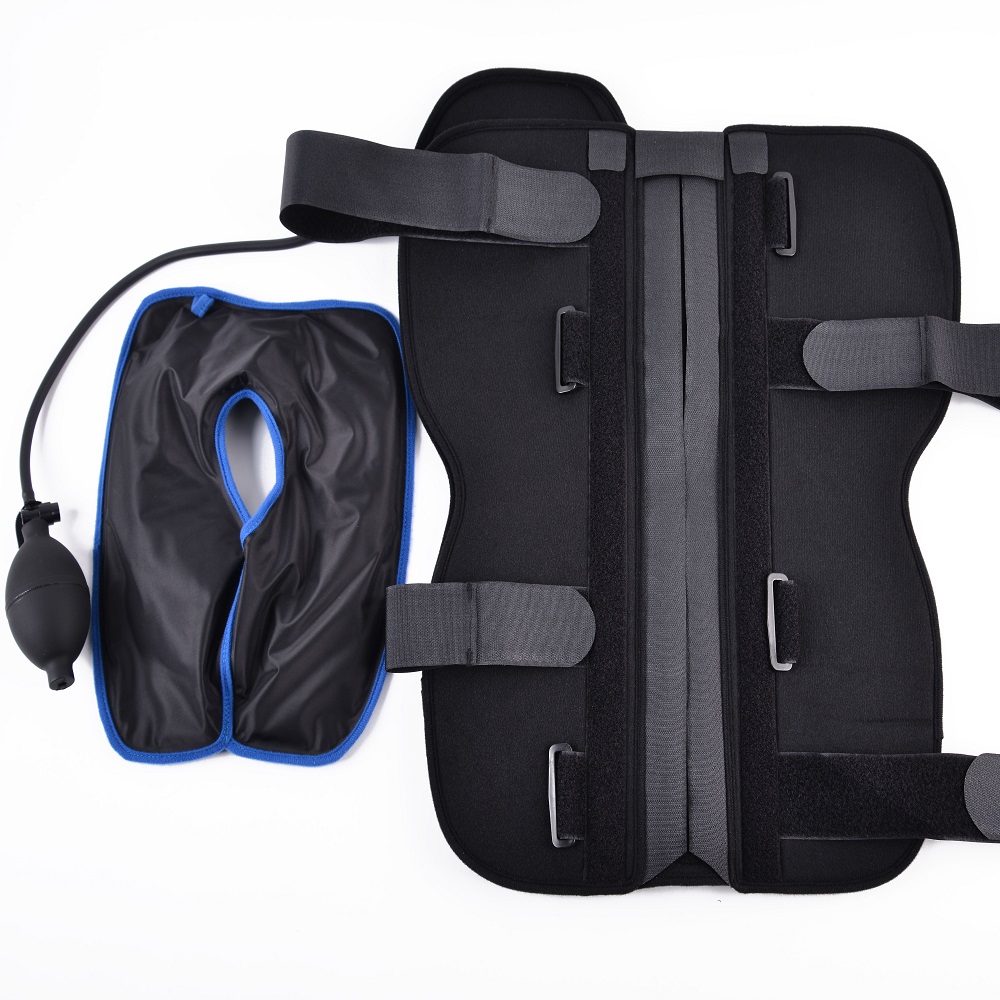 *Includes one support, one compression air pump, and one removable hot/cold gel pack. Washable and reusable.
*HOT OR COLD THERAPY: Either heat in microwave or chill in freezer or refrigerator. Do not apply gel pack directly
to the skin. Use a towel, cloth or sheet as an interface between product and your skin.
Local pressure cold compress can reduce tissue blood flow, reduce bleeding, slow tissue metabolism, reduce local
inflammation, slow down nerve conduction, reduce muscle tension, relieve muscle spasm; increase pain threshold,
relieve pain and improve joint mobility To make patients more susceptible to treatment.
1.Place the gel pack in the freezer approximately 60-90 minutes.
2.Carefully cover the affected area. The EVERCRYO logo must be upright facing out
and secure the strap.
3.Turning a knob from 'off' to 'on' and squeeze the air pump to add pressure you required.
4.Return the wrap to freezer for at least 30 minutes when the wrap warm up and then
reapplying.
5.30 to 60 minutes six to eight times a day is better.
Contraindication:

It should not be used on persons with cold hypersensitivity, decreased skin sensitivity.