Product Description
SEALCUFF adult hand waterproof cast bandage protector cover keeps your bandage and wound out of the water, safe and clean. Fully sealed by a PP plastic ring. Great for hand wrist finger arm surgery, wound and burns recover. Our arm cast protector diaphragm seal is made of medical grade silicone. The waterproof cast bandage protector cover is made of PVC material, which is non-slippery and will not stick to your hand. Latex-free, odorless and tasteless, easy to washable.
About product:
*One Size Fits Most Adult Hand: The hole use the baggy design was intentional to make sure one size fits all customer requirements. Suitable for most men and women wrist.
*Easy To Use: Elastic sealed diaphragm will not cut off blood circulation. Recommended for showering, bathing, swimming or outdoor activities when recovering from injuries, surgeries, accidents.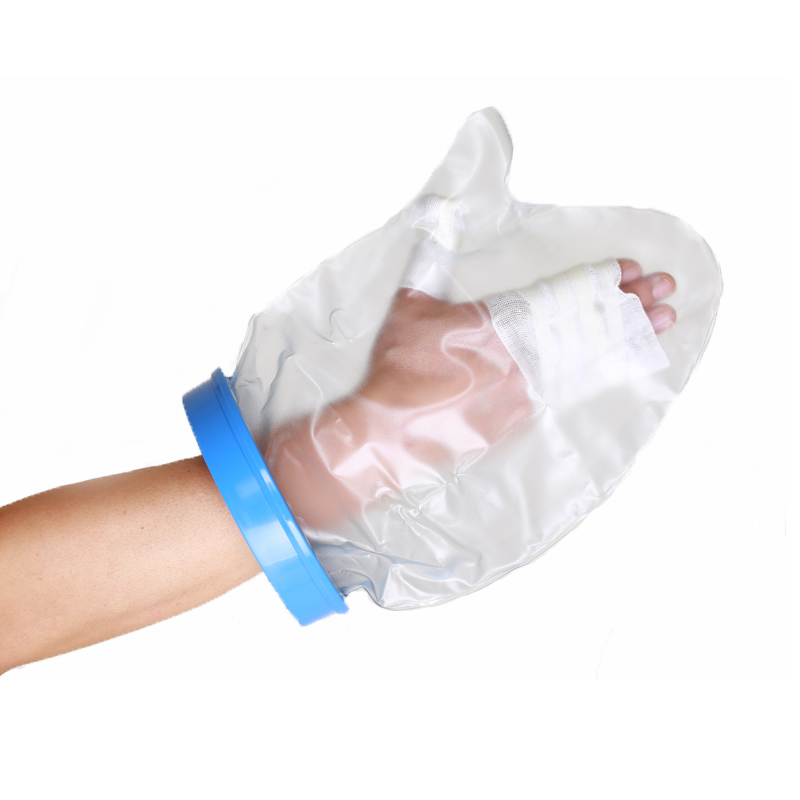 Material: PVC,medical TPU waterproof material,neoprene rubber.The item features latex free,can be reusable.
Features: Waterproof and moisture protection,keep injury and bandage dry,odorless and tasteless,safety,tough and durable shower cover, breathable, not tightness and stuffy feeling,lightweight,hygiene,the item can be washable and not stick to arm skin. Promote blood circulation and avoid the blood clot.

Packaging & Shipping:
Packaging: 1 piece/ PVC box, then packed in carton, carton size: 62.4*45.4*38.8cm, can be customized.
Shipping: By sea, by air or express, according to customers' requirements
Lead Time: 2~5 working days for sample, 20~30 working days for bulk order