Product Description
The human back is composed of a complex structure of muscles, ligaments, tendons, disks, and bones, which work together to support the body and enable us to move around. Problems with any of these components can lead to back pain. In some cases of back pain, its cause remains unclear. Damage can result from strain, medical conditions, and poor posture, among others. Physical therapy is one of the most ideal treatments.

Our cold air compression back wrap are able to use the cold compress therapy to quickly slow down the blood microcirculation, thereby reducing the patient's pain. The use of this product can reduce the use of analgesics, so it can greatly reduce the side effects of drugs on the body.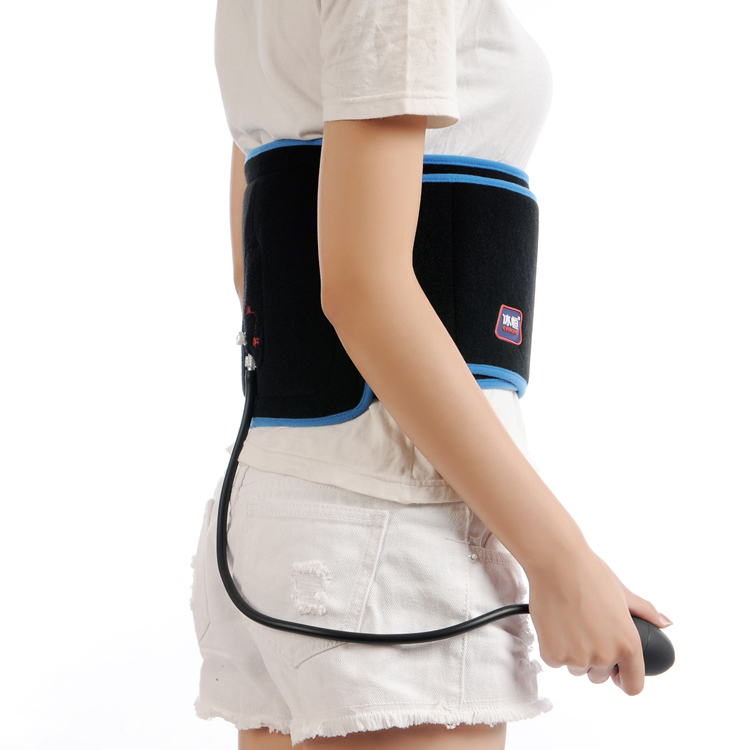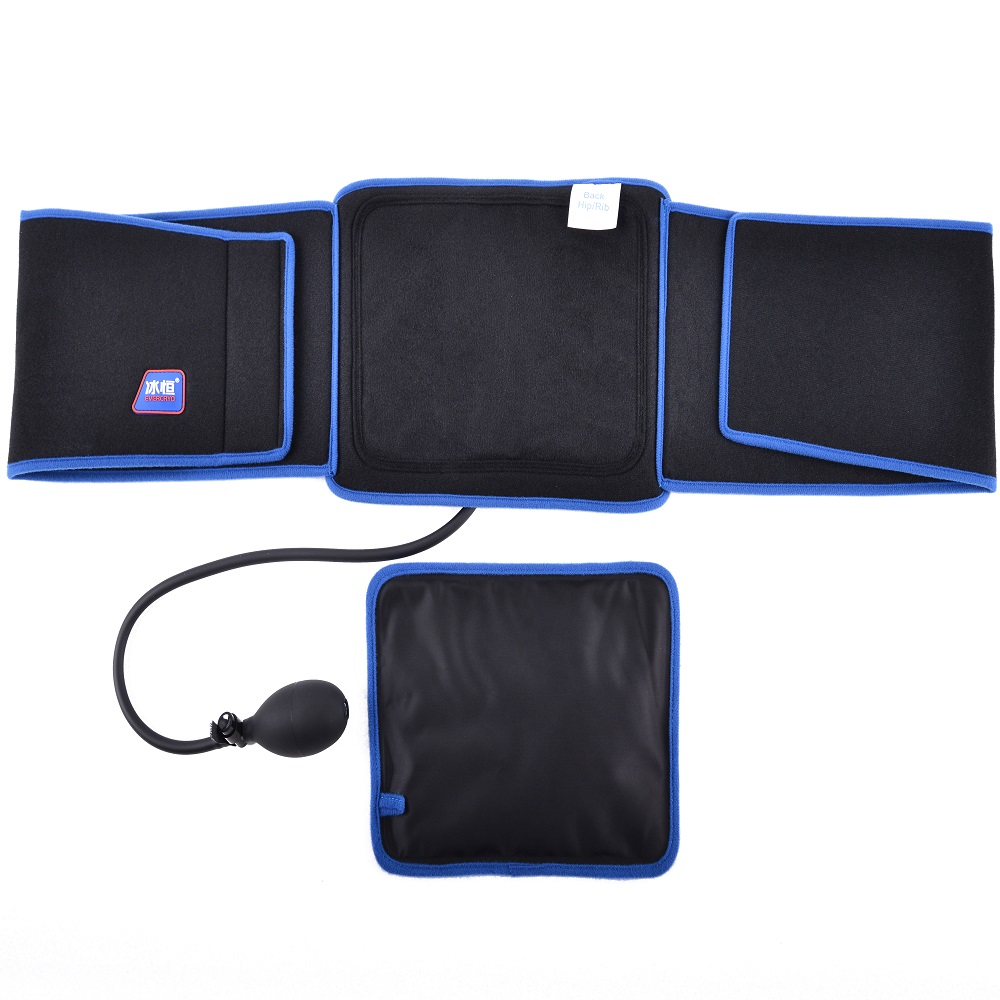 *Includes one support, one compression air pump, and one removable hot/cold gel pack. Washable and reusable.
Fits chests up to 50 inches.
*HOT OR COLD THERAPY: Either heat in microwave or chill in freezer or refrigerator. Do not apply gel pack directly to
the skin. Use a towel, cloth or sheet as an interface between product and your skin.
*Technical innovation: Delivers combine both and compression.
*Controlled pressure: Squeeze the air pump to add to the best pressure.
*Easy Operation:Store in the freezer approximately 60-90 minutes, then the wrap can be used.
*Energy storage is obvious: The refrigerating material is composed of a highly efficient composite inorganic salt
accumulator and a water absorbing resin, and the energy storage effect is good.
*
Suitable for the treatment of
:
Orthopaedic perioperative, Osteoarthritis, Acute soft tissue injury,etc.
1.Place the gel pack in the freezer approximately 60-90 minutes.
2.Carefully cover the affected area. The EVERCRYO logo must be upright facing out
and secure the strap.
3.Turning a knob from 'off' to 'on' and squeeze the air pump to add pressure you required.
4.Return the wrap to freezer for at least 30 minutes when the wrap warm up and then
reapplying.
5.30 to 60 minutes six to eight times a day is better.
Contraindication:

It should not be used on persons with cold hypersensitivity, decreased skin sensitivity.