Product Description
The effect of our Cold Compression Gel Therapy Face Ice Pack on relieving pain and swelling through cold compression therapy is obvious and straightforward. Whether you`re in pain from a toothache or cosmetic surgery,

your gel face cold wrap will reduce your pain time and time again

. It's
suitable for clinical departments such as otolaryngology, plastic surgery, ophthalmology, and maxillofacial surgery.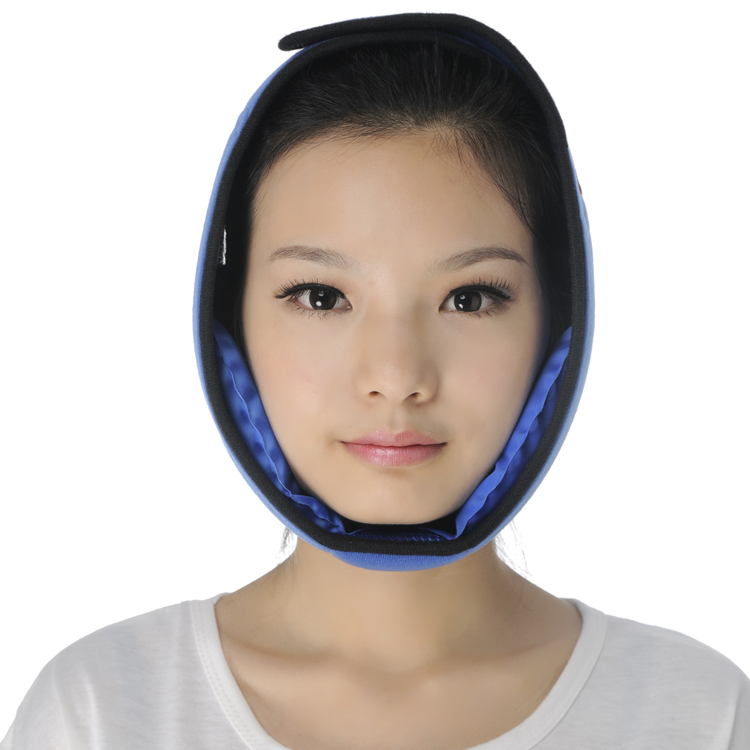 About Product:
*Adjustable Strap Velcro designed: Allows you to heal while doing your usual daily activities with the help of its adjustable Velcro designed tab that is conveniently wrap around the entire head.
*Has built-in pockets inside: Snuggle two reusable ice/heat packs with two extra softgel packs and hold them next to your face, right where you need them with this uniquely designed built-in pockets for additional security.
*This face ice pack is gentle on your skin, it's so soothing and soft,thanks to its wrap microfiber material.
Material: Nylon & Gel & PVC
Size: Size-adjustable for adults. Size can be customized
Color: Blue and Black or Customize color
OEM/ODM: Available
Application: For medical,hospital,gym and family use
Use: Cold Therapy
Function: Minimizes hemarthrosis, swelling and pain
Usage:The ice pack is frozen for 30-60 minutes and then applied intermittently in the patient's area, 6-8 times a day, 30-60 minutes each time.
Contraindication: It should not be used on persons with cold hypersensitivity, decreased skin sensitivity.
Packaging & Shipping:
Packaging: 1 piece / paper plastic bag, 40 pieces/carton, carton size: 56.5*30*30cm, can be customized.
Shipping: By sea, by air or express, according to customers' requirements
Lead Time: 2~5 working days for sample, 20~30 working days for bulk order
Our main products include: cold wrap, cold compression wrap, cold therapy system, far infrared electric heating pad, pulse cold compression therapy system, waterproof cast cover bandage protector, disposable medical tube holder, knee support, cervical neck traction device and so on.