Product Description
Gel Cold Compression Therapy Knee Brace Wrap
The EVERCRYO gel cold compression therapy knee brace wrap combine the cold therapy, compression therapy and support function all in one, it is an ideal product for knee recovery.
Indication
Ideal for pre-operation and post-operation support
cold and compression therapy of the knee joint
collateral ligament sprains, patellar subluxations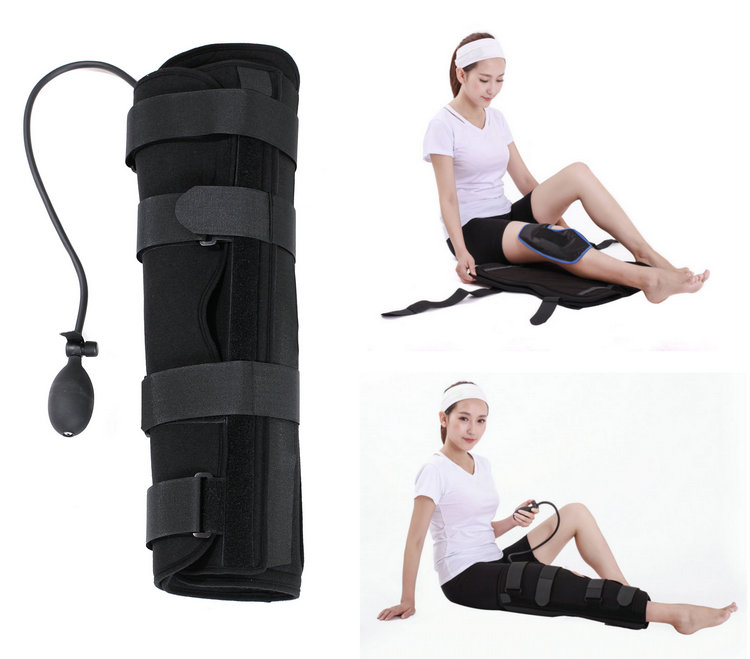 Features

1. Cold, compression and support therapy 3 in 1

2. 3-panel brace. It composed of a central panel and two side panels with patella strap allow for correct fit and easy application.

3. Four positionable and shapable aluminum stays.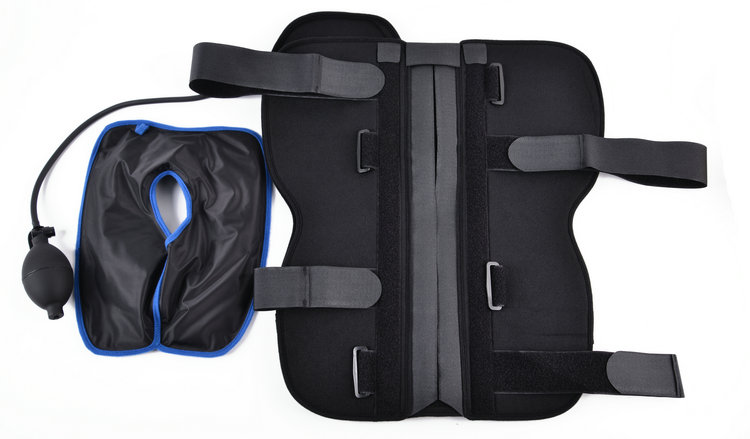 Instruction for Use
1. Place the ice pack into the freezer 1 hour to cool, then apply on the knee, the hook and loop must be upright facing out (Fig 3)
2. Adjust the brace according to the patient's morphology, then place the brace on the knee joint (Fig1,2,3)
3. Fasten the hook and loop straps from bottom to top. Turn the value ON, squeeze the air pump to add pressure depend on patient's need, and then turn the value OFF(Fig 4)

Remark:
If you don't need to cold therapy, please ignore step 1.
If you don't need to compression therapy, please ignore step 3.


Notes:
Warnings
Never wear brace over an open wound
Do not wear if you have phlebitis or circulatory problems, cold hypersensitivity.

Notes
Adjust the pressure, brace and straps according to the situation of patient.
The cold and compression therapy depend on the patient's situation.

Storage
It should be put in ventilating in the good room, periphery is not harmful or the corrosive goods.
Packaging&Shipping
Packaging: 1 piece / non-woven bag, 5 pieces/carton, carton size: 56.5*30*30cm, 8kgs, can be customized
Lead time: 2~5 working days for sample, 20~30 working days for bulk order
Shipping method: by sea, by air or express, according to customers' requirements