Product Description
The Ice Compression Cold Therapy System with Ankle Pad features an integrated pump design to provide you with both cold and focus compression to reduce edema and pain after surgery. The new design works by building up pressure inside the cooler to drive cold water out of the hose to the anatomically contoured pad. Cold Therapy System is convenient, quiet and easy-to-use, delivering cold therapy when and where you need it. The single easy fill instructions make this motorized device perfect for use in the clinical setting, or home.
About product:
*It is a combination of cryotherapy and static compression, commonly uses for the treatment of pain and inflammation after acute injurry or surgical procedure.
*Gravity Cooler holds water and ice needed to provide 6 to 8 hours of cryotherapy; Compatible with all Cryo/Cuff and Arctic Flow pads.
*Delivers chilled water directly into a Cryo/Cuff that is anatomically designed to provide maximum cryo therapy, eliminating the risk of tissue damage.
*Far more than just a modified cooler, it was designed holistically, with unique features like a locking lid to help prevent spills and insulated walls for improved cooling.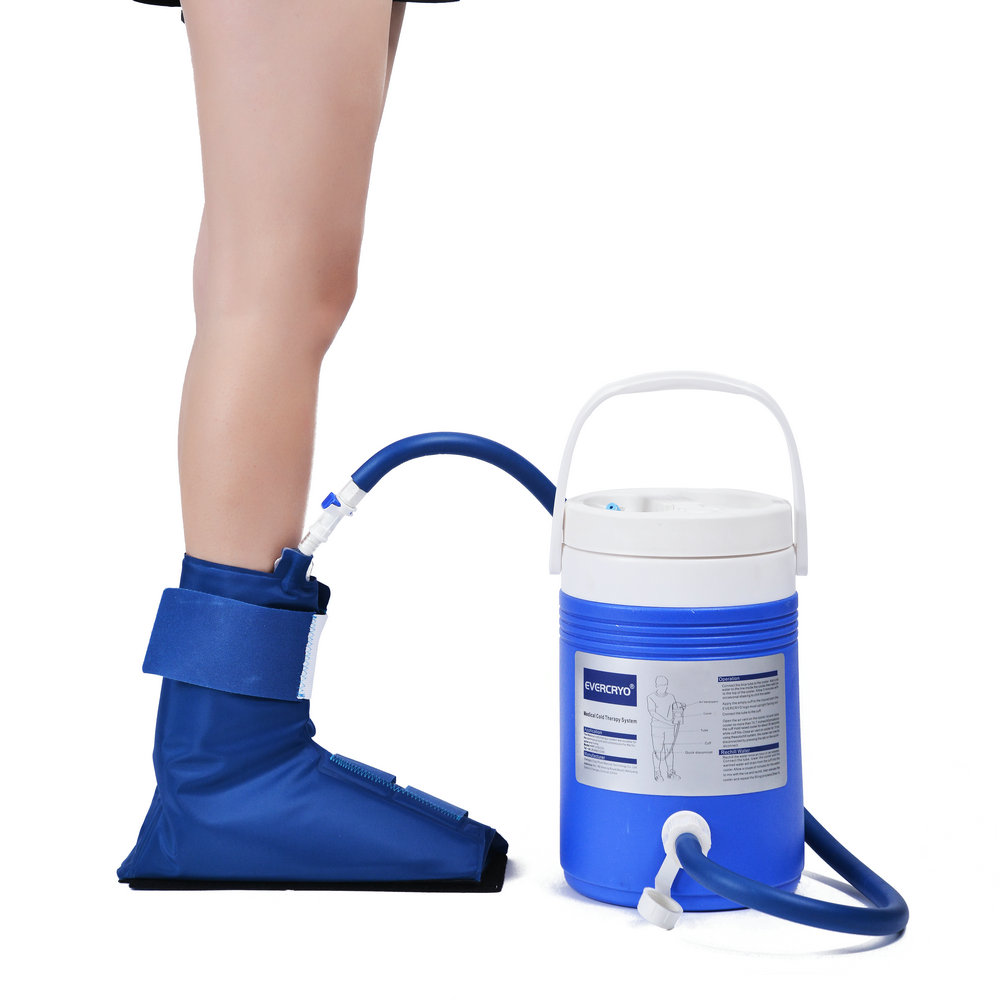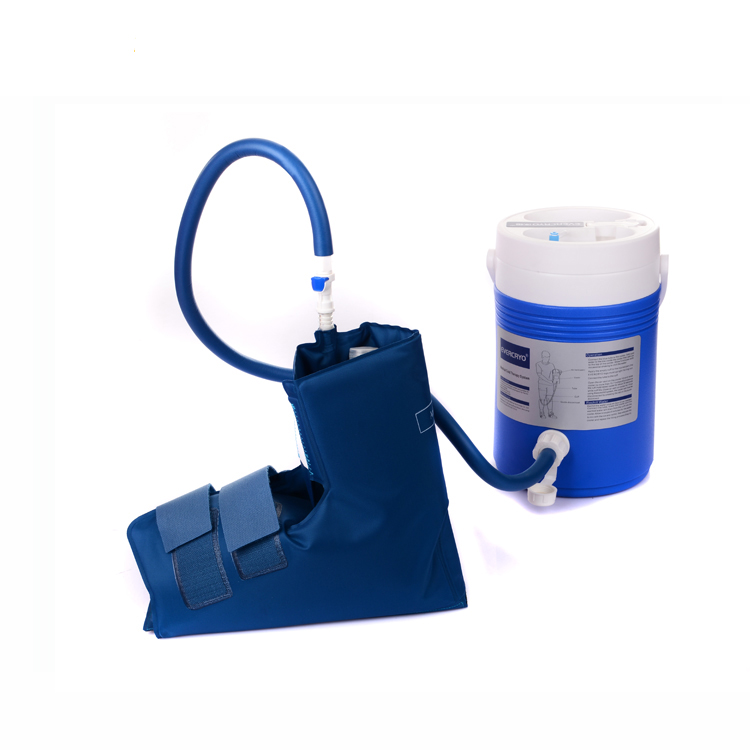 Operation:
1. Prepare cooler: Connect the blue tube to the cooler. Add cold water to the line inside the cooler, then add ice to the top of the cooler. Allow 5 minutes with occasional shaking to chill the water.
2. Apply the cuff: Always apply it empty. Secure the top strap, snug but not tight. Adjust the front opening so the cuff fits the slightly injured part. Secure the bottom strap loosely. Do not stretch the elastic.
3. Fill and pressurize: Connect the tube to the cuff. Open the air vent on the cooler. Elevate the cooler and hold for about 30 seconds to pressurize the cuff. The cooler can now be disconnected by pressing the metal tab on the quick – disconnect while the cooler is elevated to seal the pressure.
4. Rechill: Rechill the water once an hour or as needed. Connect the tube,lower the cooler and the warmed water will drain from the cuff into the cooler. Allow a couple of minutes for the water to mix with the ice and rechill, then elevate the cooler and repeat the filling process.