Product Description
Sprained wrists, pain in the wrists and joints, rheumatism makes the symptoms that we encounter very often in our daily lives. It may affect our normal writing, sports or housework. The Ice wrist cold therapy wrap with gel pack will help your injured wrist recover in the most natural way possible. Say goodbye to your carpal tunnel pain, rheumatoid arthritis, swelling, bruises, sprains and tendinitis. The Ice wrist cold therapy wrap with gel pack will stop the pain and heal your hand fast.
Intermittent Cold Therapy--The ice gel pack is the most efficient cold therapy product. It can reduces preoperative and postoperative pain, and acute injuries, helping you to wean off of their pain medication faster, resulting in an earlier return to work. Our cold wrap also reduces pain and swelling, leading to a faster and better return of motion, therapy reducing the risk of secondary complications.
About product:
Material: Nylon & Gel & PVC
Size: Size-adjustable for adults. Size can be customized
Color: Blue and Black or Customize color
Net Weight: 0.77KG/PC
Gross Weight: 0.87KG/PC
OEM/ODM: Available
Application: For medical,hospital,gym and family use
Use: Cold Therapy
Function: Minimizes hemarthrosis, swelling and pain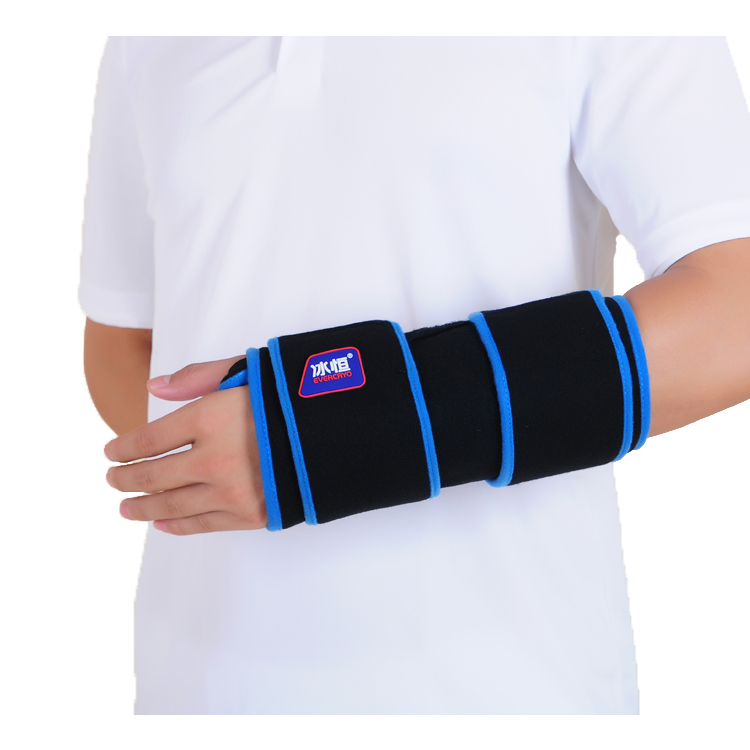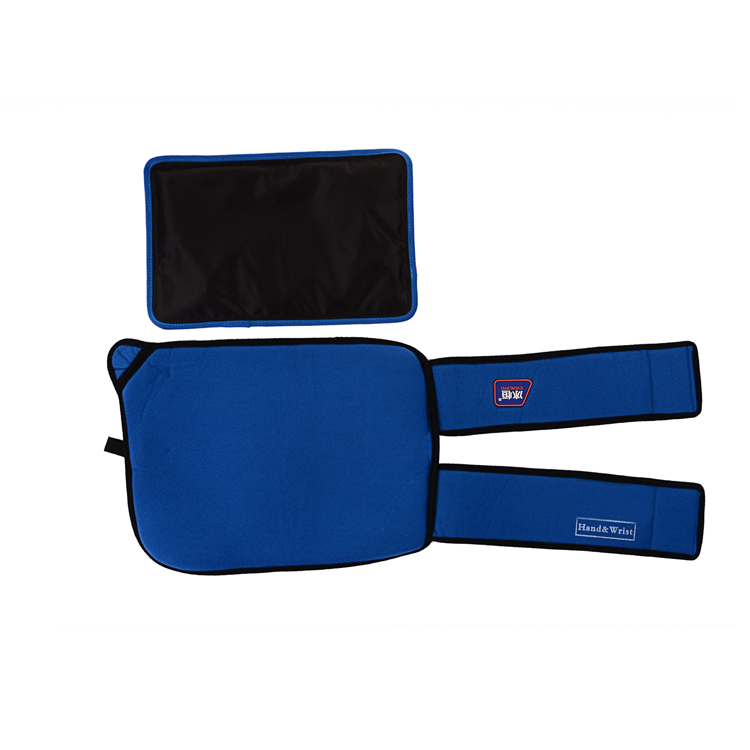 Features:
*Easy-to-use operation for clinic and home care, no danger of tissue damage and can be reused.
*Improved the patient's compliance and tolerance, especially for elder patients.
*widely used in clinical, it can be used for hot and cold therapy.
*The use of more secure and convenient for hospital, school, sports teams and so on.
*Easy to use: store in the freezer approximately 60-90 minutes, then the wrap can be used.
Packaging & Shipping:
Packaging: 1 piece / paper plastic bag, 15 pieces/carton, carton size: 56.5*30*30cm, can be customized.
Shipping: By sea, by air or express, according to customers' requirements
Lead Time: 2~5 working days for sample, 20~30 working days for bulk order
Usage:
The ice pack is frozen for 30-60 minutes and then applied intermittently in the patient's area, 6-8 times a day, 30-60 minutes each time.
Contraindication
:
It should not be used on persons with cold hypersensitivity, decreased skin sensitivity.