Product Description
Inflatable Cervical Neck Traction Device Cervical Collar
The EVERCRYO new product inflatable cervical neck traction device provides Effective and Instant Neck Pain Relief, and a faster recovery from neck injuries, without having to rely on expensive surgery or medicines.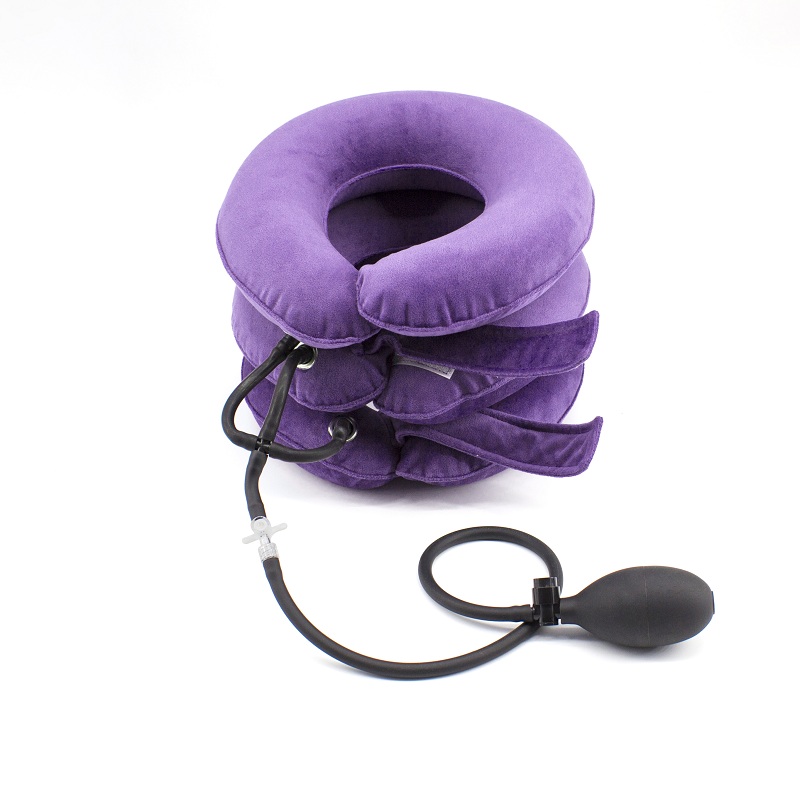 Who Can Benefit from EVERCRYO Inflatable Neck Traction Device?
Great for office workers suffering from neck pain! Stress due to poor posture. And people with pinched nerves. The EVERCRYO cervical neck traction device relieves tight muscles, pinched nerves, neck pain, tension headaches, osteoarthritis, swollen discs, straightening of the neck and for degenerative discs or joints.

Benefits of the Neck Traction Device
Portable device for neck pain relief
Efficiently supports neck and head
Corrects posture
Reduces pressure on neck


What makes EVERCRYO Neck Traction Different from Others?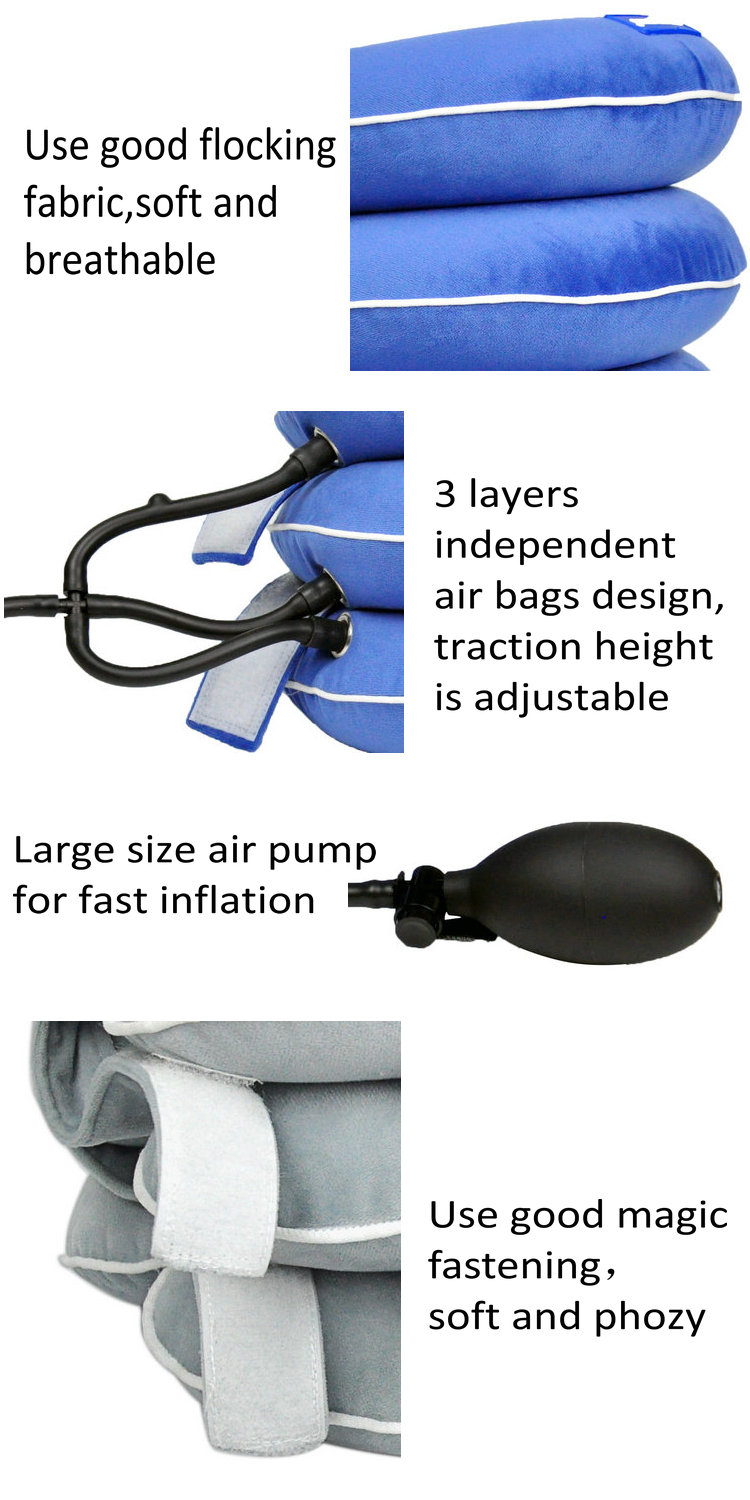 Instruction for Use
Simply place the Inflatable Neck Traction device around your neck.
Squeeze the air pump and let the Neck Traction Device`s 3 individual air chambers go to work.
Creating neck traction allowing the tight neck muscles to relax and relieve the pressure in the joints and nerves. The inflatable cervical traction device can be taken anywhere to gently stretch the cervical discs, and reducing pressure. Less pressure means less pain.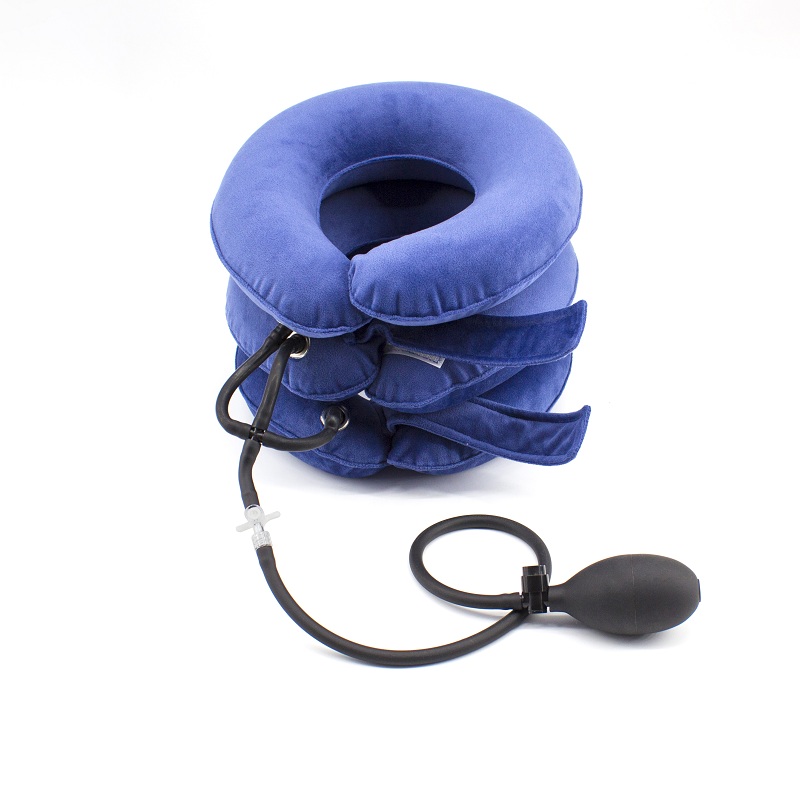 Packaging&Shipping
Packaging: 1 piece / box, box size: 28.2*15.8*8cm, 0.42kgs
Shipping: By sea, by air or express, according to customers' requirements
Our main products include: Cold Wrap , Cold Compression Wrap, Cold Therapy System, Far Infrared Electric Heating Pad, Pulse Cold Compression Therapy System, Waterproof Cast And Bandage Protector, disposable Medical Tube Holder, knee support, Cervical Neck Traction Device and so on.