Product Description
IV and PICC Line Cover Line Sleeve Protector
PICC stands for [peripherally inserted central catheter", It`s a thin, soft flexible tube that is inserted into a patient`s arm to administer IV medications. Rather than endure the constant prick of a needle, PICC lines are much more comfortable and create less irritating side effects for veins and blood vessels.
Although PICC lines are extremely valuable, they aren`t the most fashionable or attractive things to wear. This is the reason why PICC line cover exists, cover up the IV&PICC lines for beauty and safaty.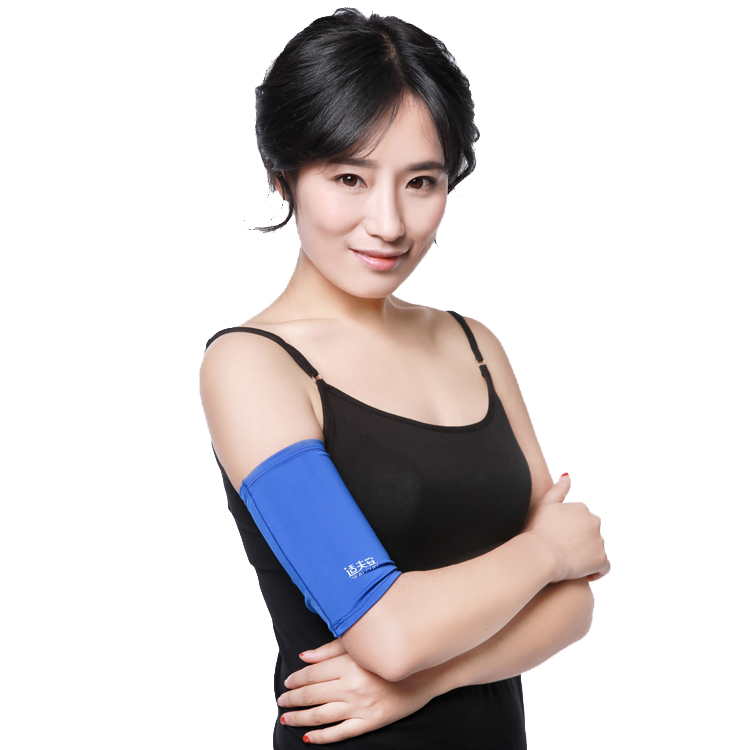 Breathable and Comfortable: SEALCUFF IV and PICC Line Cover is made up of Lycra fabric, you can easily wear it under your clothing.
Washable, Smooth and Durable: the size and color can be customized
Preventing PICC lines from snagging throughout the day and while you sleep

Packaging
Size
PCS/Carton
Unit G.W.
Carton Size
S
500
6.65 kgs
57*30*29cm

M
500
7.15 kgs
L
500
7.95 kgs
XL
500
8.65 kgs
About Us
Chengdu Cryo-Push Medical Technology Co., Ltd. is an advanced modern enterprise specializing in the research and development, production and sales of the bone division, rehabilitation division and physical treatment products.
Our products have obtained CE and FDA certificates. We have established long stable relationships with many famous hospitals in China so that we can always improve our products and meet the demands of many customers.
Our main products include:
cold wrap,
cold compression wrap,
cold therapy system,
electric far infrared heating brace,
pulse cold compression therapy system,
waterproof cast & bandage protector,
disposable medical tube holder,
Knee support,
cervical neck traction and so on.