Product Description
Knee Rehabilitation Equipment Ice Cold Pack Gel Pad
Are you looking for a good quality ice pack & wrap to relieve pain and treat injuries?
You should not miss this EVERCRYO ice pack & wrap set with hands-free design. The Cold Ice Pack includes a nylon non-toxic gel ice pack, a matching knee wrap. keeps flexible and soft after frozen even at 0°F(-18℃), CE and FDA approved.
The gel ice pack is large and heavy enough, it can keep cold longer than other smaller packs. The unique design makes the gel distribute evenly and the gel will not easily clump together unlike other large cold packs. It feels soft, smooth and comfortable. It is also reusable.
The Sponge wrap is very soft, the attached 2 elastic bands and straps make it easy to keep the cold pack in place. It is recommended that a hand towel or layer of clothing rest between the skin and the cold pack as a protective barrier.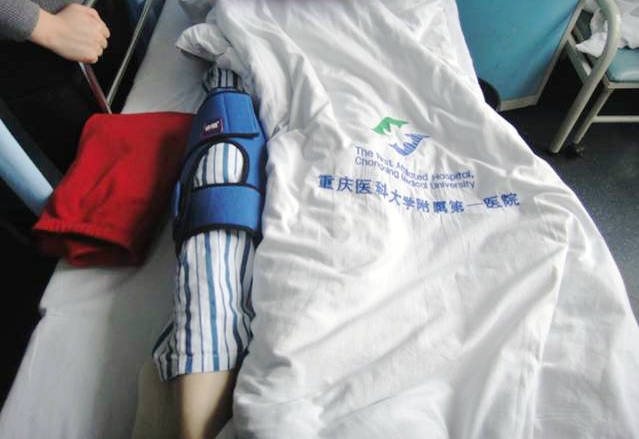 Product Features
1. Use high-quality raw material, does not stimulate the skin
2. Strict quality assurance systems pledge the quality of product
3. Easy to operate, quick effect to the injured part
4. 10 different parts can be choose
5. Ice bag and knee wrap can be ordered seperately
6. With CE, FDA certificate
7. Can be reused many times
8. Can be use at home, hospital, Gym and so on
9. Different size for adult and children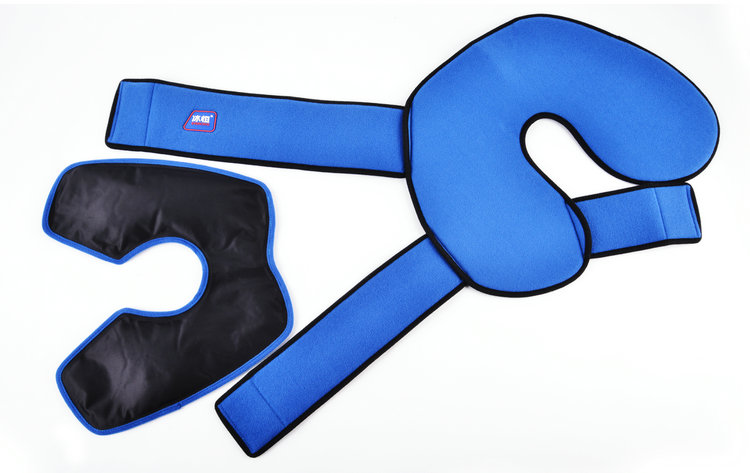 Indications
Useful for: general muscle aches and pains comfort, arthritis, chronic fatigue syndrome, fibromyalgia, neuralgia, athletic sport sprains / strains, sleep, shoulder and neck pain, Lumbar strain, Coccydynia, abdominal cramps, spasms, throbbing, stiffness, Osteomyelitis, herniated / slipped disk, Spinal Stenosis, Osteoarthritis, pinched nerve, surgery, bruises, sprains, strains, knotted muscles, inflammation and tightness. Useful for exercises, sports and general relaxation.

Safety Information
- NEVER apply gel pack directly on skin after being frozen, as excessive cold can lead to burns. Always use a cloth or towel for protection
- LIMIT cold application to 15-20 min at a time as recommended by doctors & professionals. Overusing doesn't help you heal faster and may damage skin tissue
- KEEP OUT OF REACH OF CHILDREN


Packaging&Shipping
Packaging: 1 piece / valve bag, 10 pieces/carton, carton size: 56.5*30*30cm, 7.1kgs, can be customized
Lead time: 2~5 working days for sample, 20~30 working days for bulk order
Shipping method: By sea, by air or express, according to customers' requirements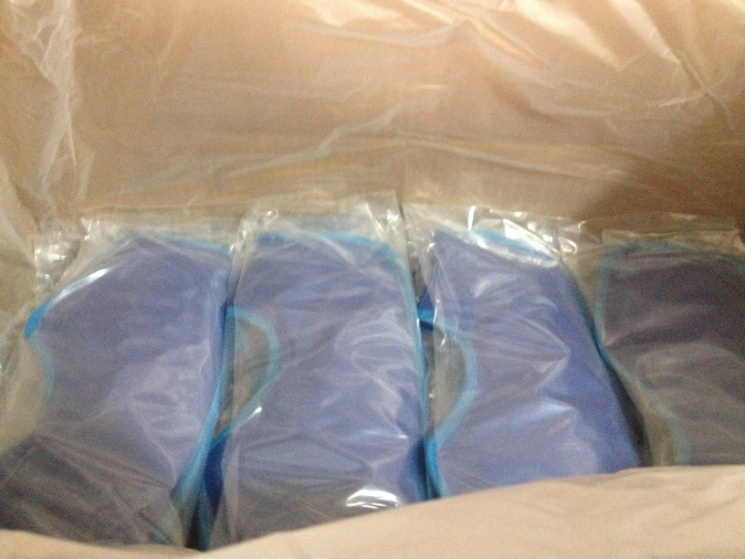 Related Products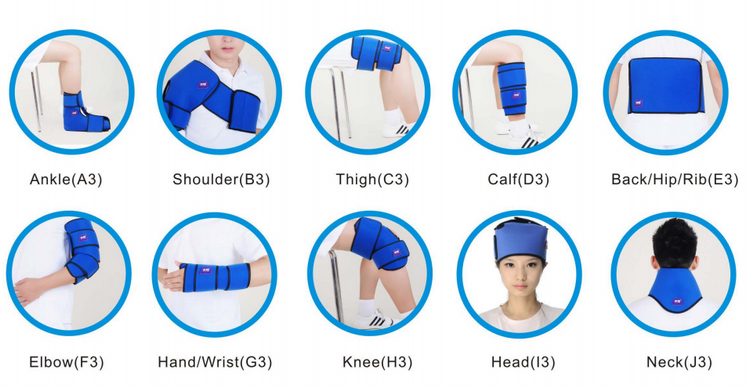 About Us
Chengdu Cryo-Push Medical Technology Co., Ltd. is an advanced modern enterprise specializing in the research and development, production and sales of the bone division, rehabilitation division and physical treatment products.
Our products have obtained CE and FDA certificates. We have established long stable relationships with many famous hospitals in China so that we can always improve our products and meet the demands of many customers.
Our main products include:
cold wrap,
cold compression wrap,
cold therapy system,
electric far infrared heating brace,
pulse cold compression therapy system,
waterproof cast & bandage protector,
disposable medical tube holder,
Knee support,
cervical neck traction and so on.