Product Description
Physical Therapy Equipment Cold Compression Ankle Wrap

After an injury blood vessels are damaged and this allows blood cells and fluid to seep into spaces around the joint, resulting in swelling and bruising. When ice is applied the temperature decreases and constricts local blood vessels, slowing metabolism and decreasing fluid build-up. Ice can also numb nerve endings, reducing the transfer of impulses to the brain that register as pain.
The EVERCRYO cold compression ankle wrap combines two of the principles of R.I.C.E. (Rest, Ice, Compression, Elevation) to reduce pain and swelling from a sports or activity injury to soft tissues and recommended by orthopedic surgeons following surgery.
Features
1. Combine cryotherapy and compression therapy in one product
2. Control the compression yourself with an inflating pump
3. 8 wraps available: shoulder, back, knee, ankle, thigh, calf, elbow, hand/wrist
4. Easy to use: Store in the freezer approximately 60-90 minutes, then the wrap can be used
5. Adjustable nylon PVC wraps holds gel-pack in place
6. Re-freezable gel packs that can be wiped off
7. For use on both right and left side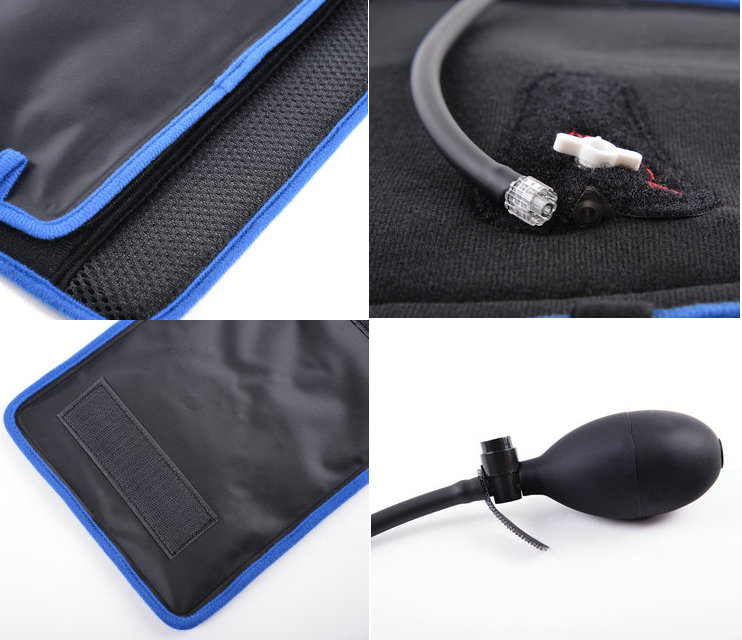 Benefits
Soothes injured area and helps reduce pain, stiffness and inflammation
Great for arthritis, bursitis, sore muscles, aches and pains
Cold therapy helps decrease swelling and inflammation, and reduces pain
Compression therapy helps deliver cold therapy deep into the muscle tissues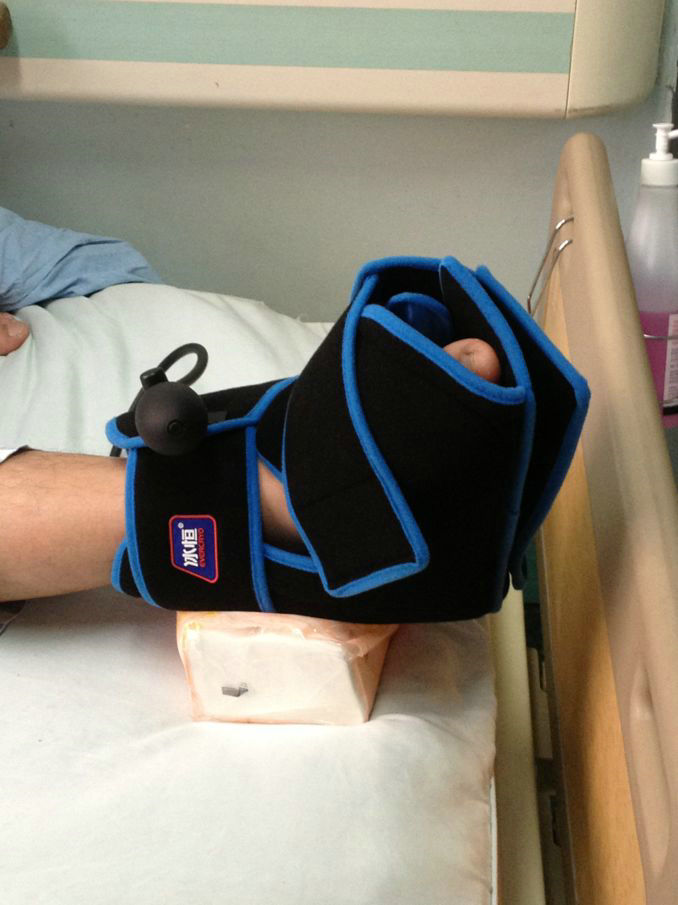 How to Use
1. Place the ice pack in the freezer approximately 60~90 minutes and then stick on the wrap via hook and loop
2. Carefully cover the affected area. The EVERCRYO logo must be upright facing out and tie up the strap
3. Turning the knob form [off" to [on" and squeeze the air pump to add pressure you need
4. Place the ice pack in freezer when it warm up, then repeat the above steps


| | | | | | | | | |
| --- | --- | --- | --- | --- | --- | --- | --- | --- |
| Squeeze(times) | 10 | 15 | 20 | 25 | 30 | 35 | 40 | 50 |
| Pressure(mhg) | 20 | 30 | 40 | 50 | 60 | 80 | 100 | 140 |

Notes: 30 to 60 minutes, 6 to 8 times a day is better
It should not be used on person with cold hypersensitivity, decreased skin sensitivity.




Other Optional Models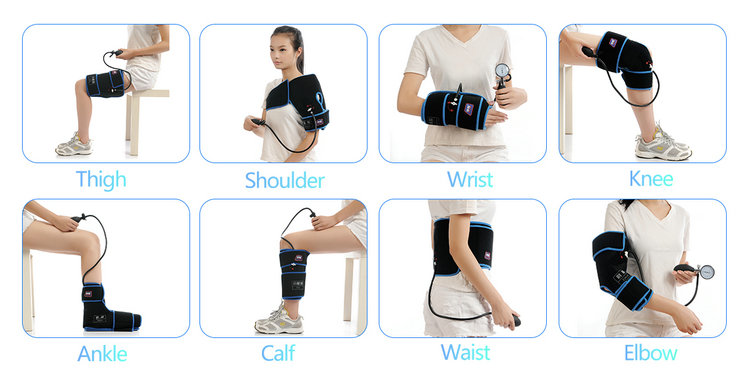 Packing&Shipping
| | |
| --- | --- |
| Packaging | 1 piece / PE bag, 10 pieces/carton, carton size: 56.5*30*30cm, 9.5kgs, can be customized |
| Lead time | 2~5 working days for sample, 20~30 working days for bulk order |
| Delivery method | By sea, by air or express, according to customers' requirements |

Customer Feedback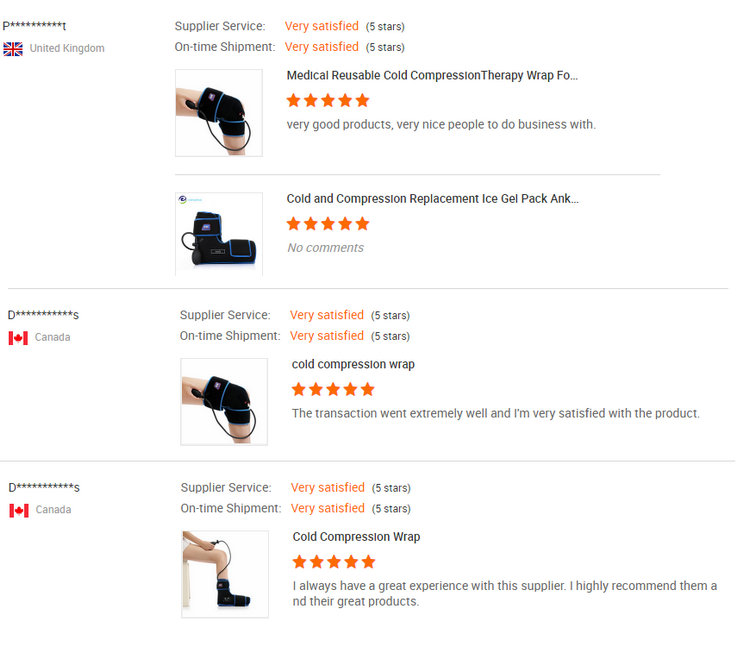 About Us
Chengdu Cryo-Push Medical Technology Co., Ltd. is an advanced modern enterprise specializing in the research and development, production and sales of the bone division, rehabilitation division and physical treatment products.
Our products have obtained CE and FDA certificates. We have established long stable relationships with many famous hospitals in China so that we can always improve our products and meet the demands of many customers.
Our main products include:
cold wrap,
cold compression wrap,
cold therapy system,
electric far infrared heating brace,
pulse cold compression therapy system,
waterproof cast & bandage protector,
disposable medical tube holder,
Knee support,
cervical neck traction and so on.