Product Description
Carbon Fiber Far Infrared Therapy Electric Heating Pad
The THERMOWRAP® infrared heating pad is specially designed to utilize Far Infrared Therapy (FIR), a non-electromagnetic radiation therapy, which typically uses specialized carbon fibers to emit infrared rays, a part of the sun's invisible wavelength spectrum that safely penetrates the skin surface to stimulate blood circulation, helping to heal damaged tissue more quickly.
The back heating pad external fabric use neoprene and ok fabric with good elasticity and comfort tactility, and a temperature controller that allows the user to select one of three different temperature settings(from 45 to 60 degree) by press the button.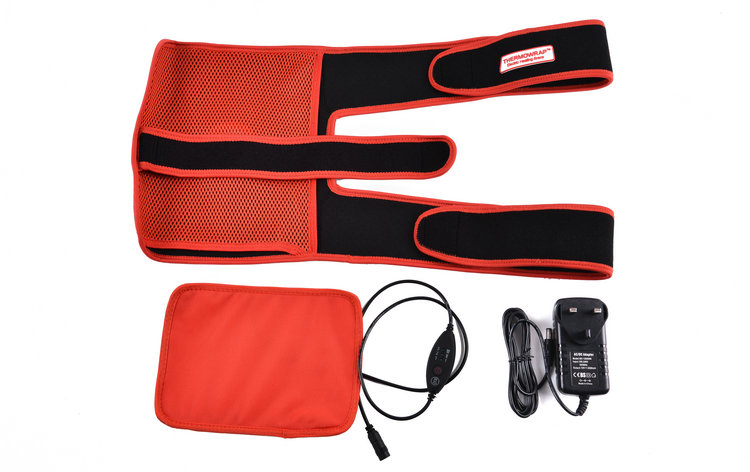 Indications
Far infrared heating pad can promote blood circulation for different parts of body, relieve pain discomfort, fatigue, and prevention of disease, such as rheumatism and rheumatoid arthritis, frozen shoulders, cervical spondylitis, low back pain, stomach pain, numbness and so on.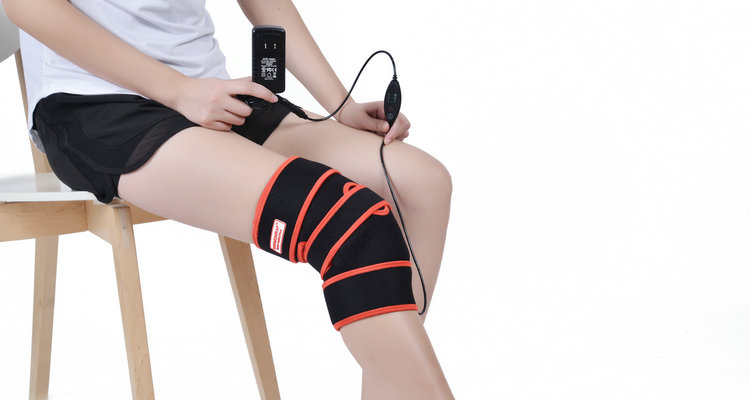 Product Details
Item Name
far infrared heating pad
Dimensions
90*24.5cm
Heating pad size
19*15cm
Voltage
12V
Power
16.8W
Adapter
230cm
USB wire length
90cm

Features:

The Far Infrared Heating Pad use superior Far Infrared(FIR) Technology- Best for pain/stress relief-muscle relaxation, improvement of blood circulation and promote healing.

Comes complete with different braces, temperature controller, heating pad, AC/DC adaptor or USB port.

There are shoulder, elbow, hand & wrist, back, thigh, calf, knee, ankle, foot pads, which are ergonomically designed to fit the body part.

Designed from 100% carbon fiber which in itself is an electrically conductive material that naturally emits infrared energy to support therapeutic application.

Ergonomic, breathable design provides support, comfort and 100% coverage from a second injury.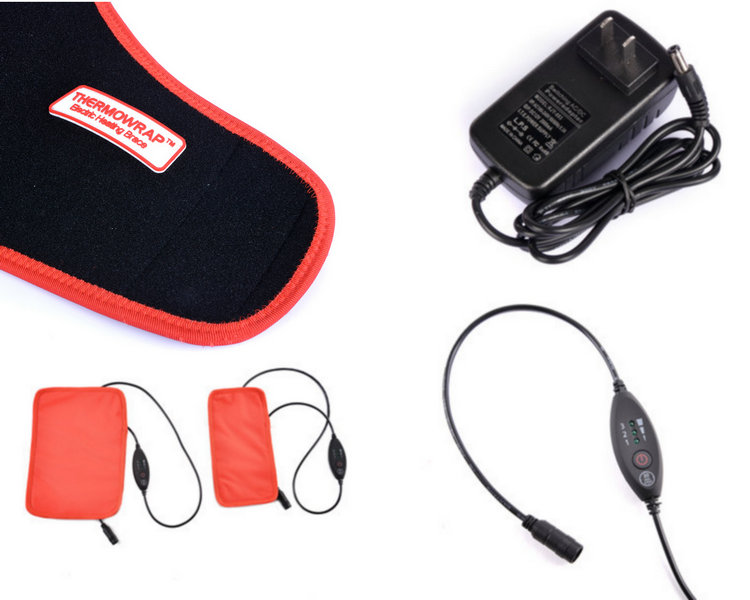 Instruction for Use
Step 1: Put heating pad into the mesh pouch ( red side towards the red mesh pouch is better)
Step 2: Connect heating pad to the adapter and plug in the power source.
Step 3: Press the operation button and choose one temperature for yourself.
Temperature controller:
Low temperature--Press button once to start heating on level 1
Medium temperature--Press button again to switch to level 2
High temperature--Press button one more time to switch to level 3
Step 4: Power off:
Low temperature--press button three times
Medium temperature--press button two times
High temperature--press button just one time
Remark: Temperature controller will automatically turn off after 30 minutes.

Maintenance
01. Remove heating pad before washing
02. Hand wash the brace by neutral cleaning solution and hang dry, do not dry clean or tumble dry
03. Do not wash heating pad with water, wipe it clean wet mop to avoid the metal connector from water
04. Store in dry and clean place when not in use


FAQ
Question
Solution
Temperature Controller light does not work

01. Check whether the power is plug
02. The temperature controller button is turn on
03. The power is connected with the heating pad

Not enough temperature

01. The adapter and the power is on
02. The power is connected with the heating pad
03. The red side towards mesh push
04. Not wear too many clothes

Heating pad with water

01. Turn off the power immediately, take out heating pad, store in dry
02. Do not use again, contact your local retailer or the manufacturer for repairing.

Warranty
01. Non-artificial damage, one year warranty
02. Safekeeping the warranty card and purchase voucher
Packaging & Shipping
Model

H5-M(knee heating pad

)

pc/box

1

Box Size(cm)

28.2

x

15.8

x

8.0

Boxes/Carton

12

Carton Weight

6.82kgs(adapter version) 5.18kgs (USB version)

Carton Size(cm)

62x34x33

Lead time

2~3 working days for sample, 20~30 working days for bulk order

Port

Shanghai, Chengdu, Shenzhen or according to customer requirements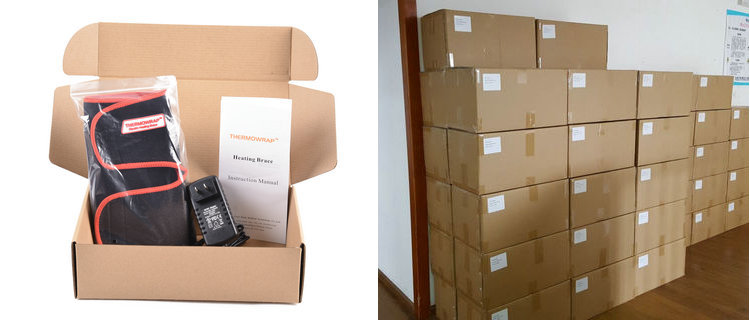 About Us
Chengdu Cryo-Push Medical Technology Co., Ltd. is an advanced modern enterprise specializing in the research and development, production and sales of the bone division, rehabilitation division and physical treatment products.
Our products have obtained CE and FDA certificates. We have established long stable relationships with many famous hospitals in China so that we can always improve our products and meet the demands of many customers.
Our main products include:
cold wrap,
cold compression wrap,
cold therapy system,
electric far infrared heating brace,
pulse cold compression therapy system,
waterproof cast & bandage protector,
disposable medical tube holder,
Knee support,
cervical neck traction and so on.