Product Description
Waterproof Arm Cast Wound Cover Bandage Protector is a good helper to protect casts, bandages, rashes, abrasions, burns, cuts, wounds, IV & PICC lines against water exposure during bathe and water-involved activity.
About product:
*Seal-Tight Design: The seal-tight circle design keeps your hand dry. There is a flex-seal silicone diaphragm that you can stretch it to fits your hurt hand slip into the protector.
*High-quality & Stretchable: The seal circle is made with medical-grade silicone materials, flexible for bandage wearers to protect free from water leaking into. Moreover, it can stretch to accommodate most hand and bandage casts.
*User-friendly: the waterproof hand cast protector had been approved by the FDA. Odorless and tasteless, latex sensitive people also can feel free to experience.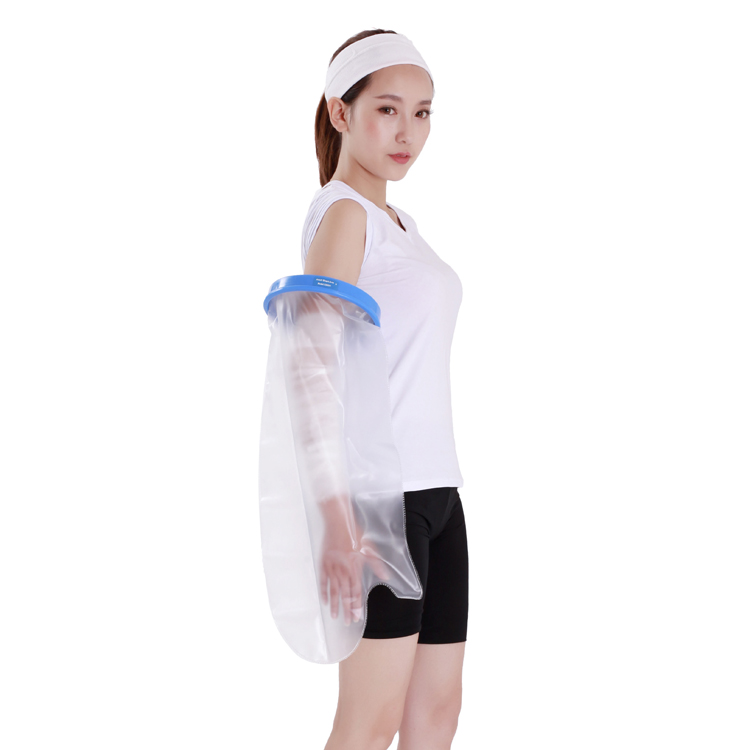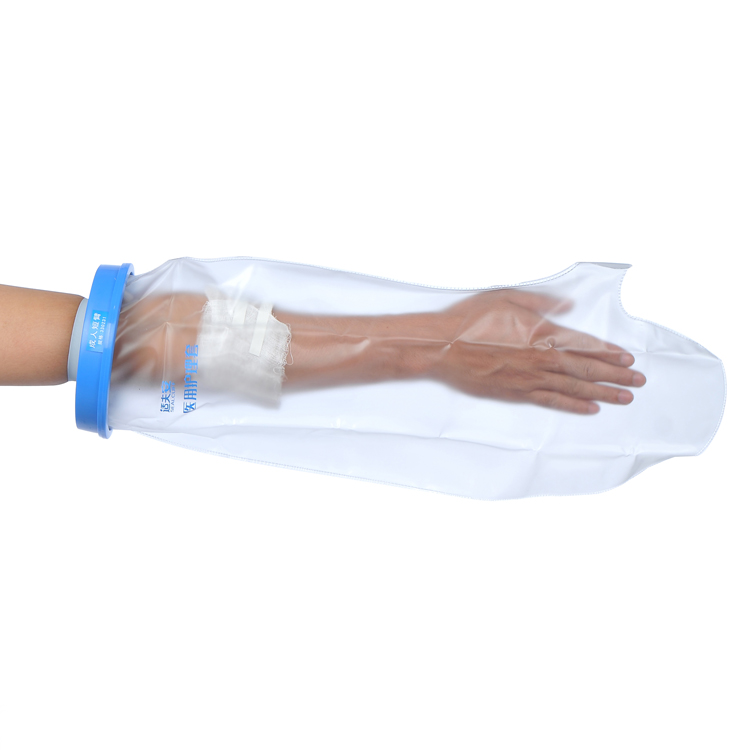 Material: PVC,medical TPU waterproof material,neoprene rubber.The item features latex free,can be reusable.
Features: Waterproof and moisture protection,keep injury and bandage dry,odorless and tasteless,safety,tough and durable shower cover, breathable, not tightness and stuffy feeling,lightweight,hygiene,the item can be washable and not stick to arm skin. Promote blood circulation and avoid the blood clot.

Packaging & Shipping:
Packaging: 1 piece/ PVC box, then packed in carton, carton size: 62.4*45.4*38.8cm, can be customized.
Shipping: By sea, by air or express, according to customers' requirements
Lead Time: 2~5 working days for sample, 20~30 working days for bulk order